About Mark

On Command K-9 Academy is owned and operated by Mark Jacobs. Mark is a graduate of both The United States and South Bay K-9 Academy schools for dog training. He is also an alumni of the University of Connecticut and a veteran of the United States Navy.
He has been actively involved in training, breeding, and showing AKC, UKC and rare breeds since 1983. Mark has worked with such notable trainers as James Salva, Richard Conners, Al Bannuelos, and Kyle Symmes (trainer of "Chance" from the Disney movie "Homeward Bound".) He is also a participant in many local rescue organizations.
Mark co-founded the New England Working Dog Association and is a member of The Peace River Schutzhund Club. He is the exclusive trainer for American Bulldog Rescue of Tampa. He has completed training for obedience competition, behavior modification, Schutzhund, tracking, personal protection and guard.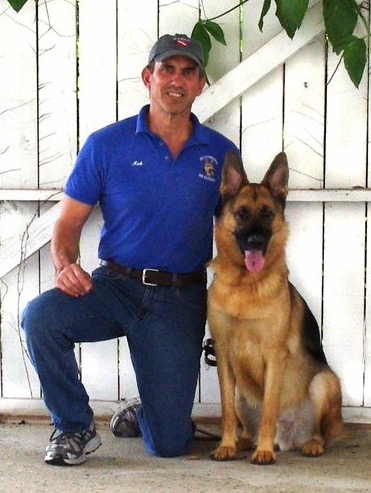 Services Offered by Mark:
FREE consultation
and evaluation of your dog
Call us at 941-416-3489, or fill out the form below.