With over 30 years of successful experience training dogs, On Command K9 Academy implements programs that make your dog an enthusiastic participant in the dog training process. By using positive reinforcement and approaching every situation from the dog's point of view, there is no need for the use of harsh implementation tools. Your dog's obedience is our number one priority.
At On Command K9 Academy, our dog training and obedience services are customized to fit the needs of both you and your dog. Our experienced dog trainers will assess each dog individually to get the best possible dog training experience for your pet. This can entail training the dog in your home or at our training facility. We work with you to implement the best program for your situation, effectively making your dog a calmer, happier family member.
Veterinarian and Police K-9 Recommended!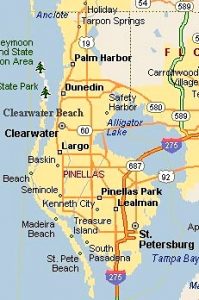 We proudly state that "We Can Train Any Dog!" with full confidence. Whether your dog training requires correction of behavioral issues and breed-specific problems, protection training, or overall obedience. On Command K9 Academy has the most appropriate and effective techniques to create a positive, rewarding relationship between you and your pet. Pinellas dog training has never been easier and more effective than with On Command K9 Academy! Learn more about our Services.
All of our services come with a Lifetime Warranty, and we continue our training lessons with you and your dog for as long as is necessary to build your dog's desired skill set. Our dog trainers are friendly and helpful and the obedience lessons acquired at On Command K9 Academy will be the best thing for you and your pet. Our training and obedience classes are one of a kind. Look to us for all your Pinellas dog training needs!